£11.99 instead of £39.99 for a set of three gin glasses from Direct2Public Ltd – save 70%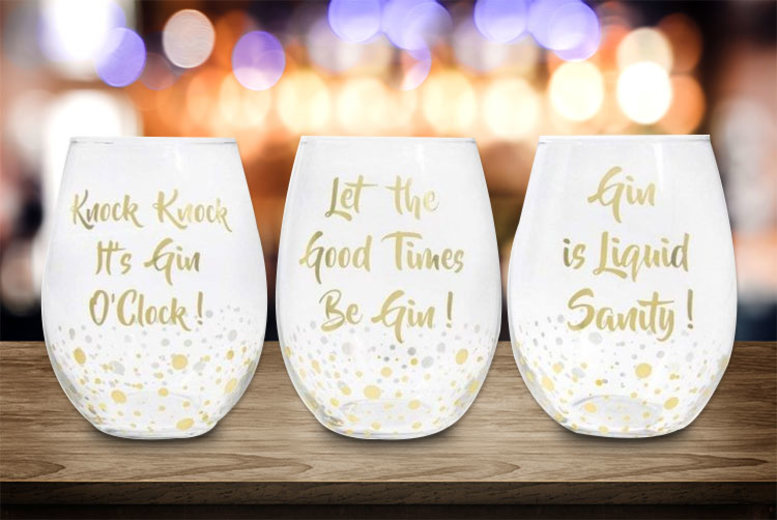 Set of 3 Novelty Gin Glasses
Drink up with 3 novelty gin glasses! There is a unique, fun-filled slogan printed across each glass. The slogan font is a glamorous gold colour. Dimensions of one glass: 12cm X 8.5cm X 8.5cm Each glass has a capacity of 1 pint (569ml).
Store Price: £ 39.99
Offer Price: £ 11.99😊
Valid from: 2019/01/03 Valid to: 2019/03/09
Latest search terms: Latest Deals, Latest Deals from Direct2Public Ltd, Small Appliances Daily Deals,Best Small Appliances Offers,Small Appliances products online,  Latest National Deal Deals

Supplied By: Direct2Public Ltd, 1 Birmingham Road , West Bromwich, B71 4JH