£12.99 instead of £36 (from Direct2Publik) for a stainless steel pasta maker – save 64%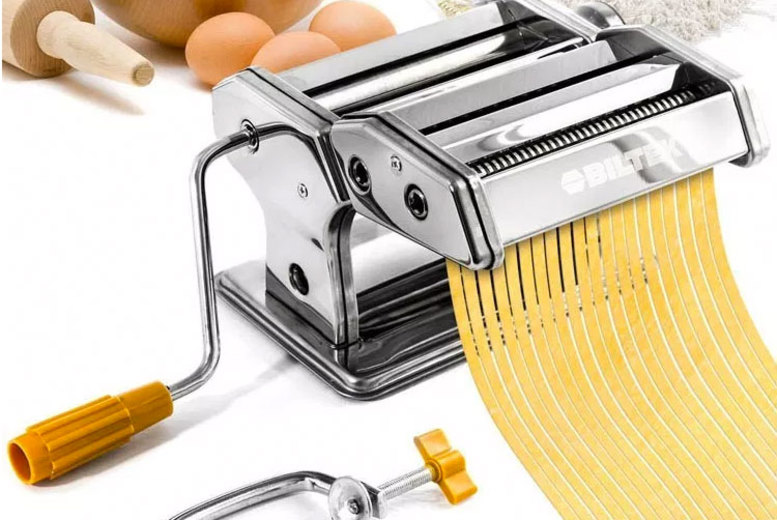 Stainless Steel Pasta Maker
Get yourself a stainless steel pasta maker! Make fresh, homemade pasta dishes like spaghetti, linguine and lasagne. Fully adjustable, with six settings for different thicknesses of pasta. With a double cutter head for making spaghetti, fettuccine and more. Table clamp comes included to hold the machine in place! Comes with a removable handle and is easy to clean.
Store Price: £ 36.00
Offer Price: £ 12.99😊
Valid from: 2019/04/05 Valid to: 2019/05/05
Latest search terms: Latest Deals, Latest Deals from Direct2Public Ltd, Home Appliances Daily Deals,Best Home Appliances Offers,Home Appliances products online,  Latest National Deal Deals

Supplied By: Direct2Public Ltd, 1 Birmingham Road , West Bromwich, B71 4JH