Expired
£14.99 instead of £42.99 (from DealBerry) for a 5pc colour-coded chopping board set or £16.99 for a stone effect set – save 65%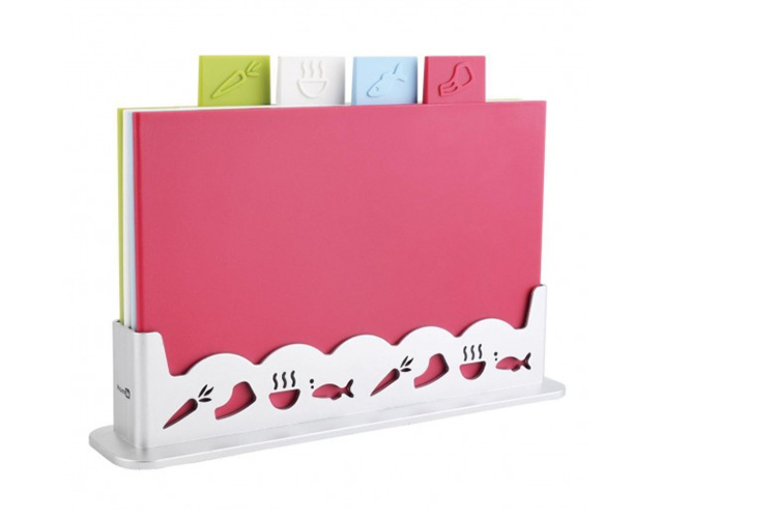 5-Piece Chopping Board Set – 2 Colour Options!
£14.99 instead of £42.99 (from DealBerry) for a 5pc colour-coded chopping board set or £16.99 for a stone effect set – save 65%
Get a 5-piece chopping board! Choose from a colour-coded or marble effect set! Includes 4 boards: one for meat, fish, dairy, and vegetables – plus a stand! The boards have icons imprinted on them so you know which board is used for which food! Made from durable and strong polypropylene plastic. Odour resistant, dishwasher safe and non-stick properties.
Store Price: £ 42.99
Offer Price: £ 14.99😊
Valid from: 2019/01/31 Valid to: 2019/05/01
Latest search terms: #4utodaycom,Dealberry Limited,Latest National Deal Deals,Latest Deals from Dealberry Limited,Cookware & Utensils Daily Deals,Best Cookware & Utensils Offers,Cookware & Utensils products online,Best National Deal Deals, Deals in National Deal,Great Deals from Dealberry Limited,Dealberry LimitedOffers,Dealberry LimitedOffers,Cookware & Utensils Daily Deals Today,Looking for Cookware & Utensils deals,Looking for Cookware & Utensils offers,Offers by Dealberry Limited,offers,Deals from Dealberry Limited,Looking for Cookware & Utensils deals,Why pay more for Cookware & Utensils

Supplied By: Dealberry Limited, Dewhurst street , Darwen , BB3 2EN