£19.99 instead of £44 for a Yankee Candle vintage shade, tray & delicious guava gift-set from Yankee Bundles – save 55%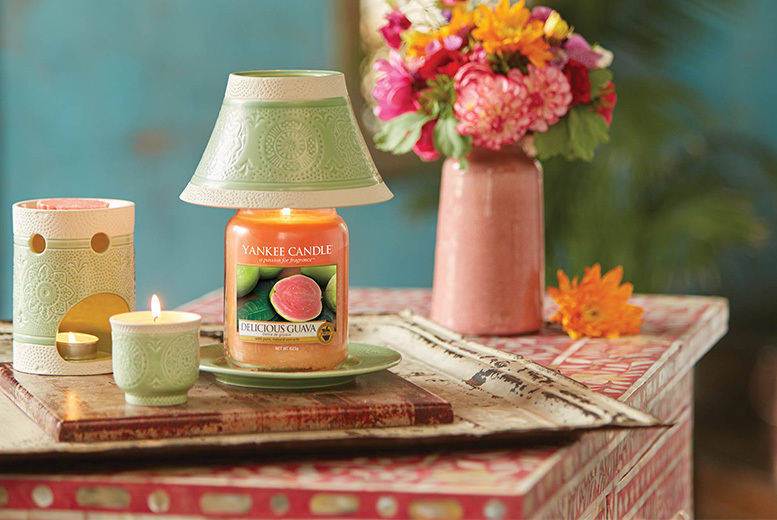 Yankee Candle Vintage Shade, Tray & Delicious Guava Gift-set
Get a delicate scented candle with vintage tray and shade set! For beautiful flickering light and a tempting fragrance. Delicious guava scented candle. Set will fit any medium or large Yankee Candle jars. Perfect for anywhere in the home.
Store Price: £ 44.00
Offer Price: £ 19.99😊
Valid from: 2019/01/31 Valid to: 2019/04/28
Latest search terms: Latest Deals, Latest Deals from Yankee Bundles, Crockery Daily Deals,Best Crockery Offers,Crockery products online,  Latest National Deal Deals

Supplied By: Yankee Bundles, Butts Mill, Butts Street, Leigh, WN7 3AE