£21.99 instead of £70 for a Yankee Candle reversible glass globe pair of candlesticks from Yankee Bundles – save 69%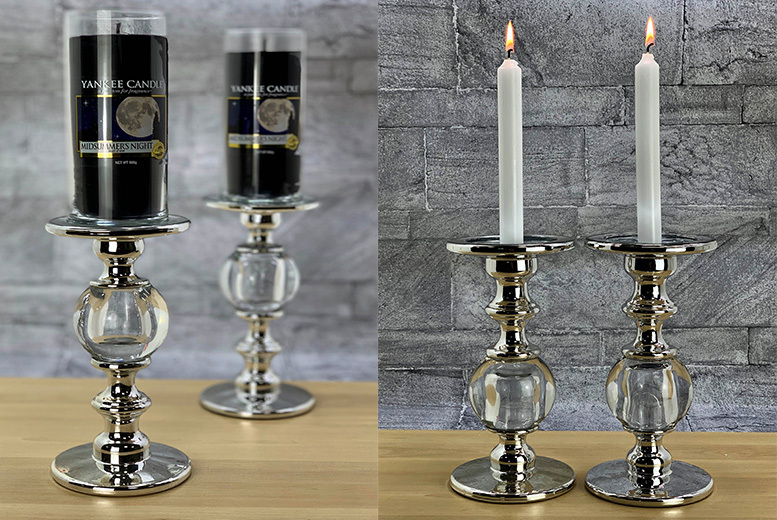 2 Yankee Candle Reversible Glass Globe Candlesticks
Get a stunning pair of reversible candlesticks! Stand them on either end to create different styles. Approximately 24.5cm high! Perfect for any dinner table or centerpiece. At any room in the home!
Store Price: £ 70.00
Offer Price: £ 21.99😊
Valid from: 2019/02/04 Valid to: 2019/04/04
Latest search terms: Latest Deals, Latest Deals from Yankee Bundles, Crockery Daily Deals,Best Crockery Offers,Crockery products online,  Latest National Deal Deals

Supplied By: Yankee Bundles, Butts Mill, Butts Street, Leigh, WN7 3AE