Expired
£3.99 instead of £29.99 (from Domo Secret) for a six-piece collection of kitchen silicone stretch lids – cover any shape pots and save 87%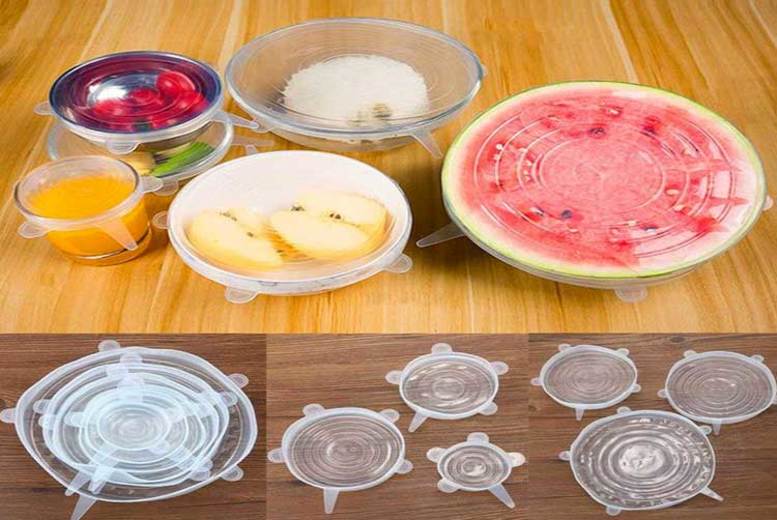 6pc Kitchen Silicone Stretch Lids – Suction Design!
£3.99 instead of £29.99 (from Domo Secret) for a six-piece collection of kitchen silicone stretch lids – cover any shape pots and save 87%
Get six kitchen silicone stretch lids. In a range of sizes to fit all your pots. With a brilliant stretch suction design to fit securely over the top of cooking pots, bowls and more. Can fit on round, rectangle and square shapes. Perfect for safe and easy fridge and freezer storage, or use to transport food on the go. Made from eco-friendly, food-grade silicone.
Store Price: £ 29.99
Offer Price: £ 3.99😊
Valid from: 2019/04/25 Valid to: 2019/05/26
Latest search terms: #4utodaycom,AC Electronic Limited- Domo Secret,Latest National Deal Deals,Latest Deals from AC Electronic Limited- Domo Secret,Small Appliances Daily Deals,Best Small Appliances Offers,Small Appliances products online,Best National Deal Deals, Deals in National Deal,Great Deals from AC Electronic Limited- Domo Secret,AC Electronic Limited- Domo SecretOffers,AC Electronic Limited- Domo SecretOffers,Small Appliances Daily Deals Today,Looking for Small Appliances deals,Looking for Small Appliances offers,Offers by AC Electronic Limited- Domo Secret,offers,Deals from AC Electronic Limited- Domo Secret,Looking for Small Appliances deals,Why pay more for Small Appliances

Supplied By: AC Electronic Limited- Domo Secret, ROOM 702, 7/F NEW LEE WAH CENTRe, 88 TO KWA WAN ROAD, HONG KONG, N11SD