£6.99 instead of £19.99 for a knife set & chopping board from Bright Associate Doctor Limited – save 65%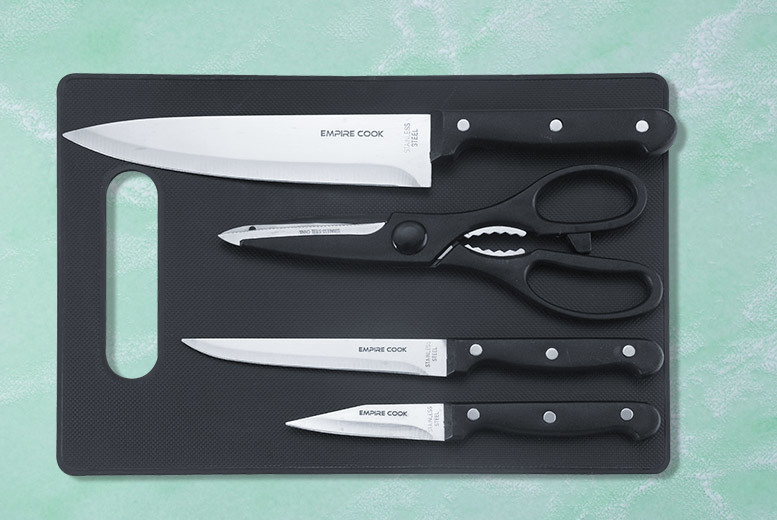 Knife & Chopping Board Set
Get a four piece stainless steel knife set. And a chopping board! Black chopping board measures approx. 29cm x 19.5cm. Includes a 7" chef knife, 5.5" utility knife, 3" paring knife and a pair of scissors! An essential gift for a new student!
Store Price: £ 19.99
Offer Price: £ 6.99😊
Valid from: 2018/12/31 Valid to: 2019/07/18
Latest search terms: Latest Deals, Latest Deals from Bright Associate Doctor Limited, Cutlery Daily Deals,Best Cutlery Offers,Cutlery products online,  Latest National Deal, Special 1 (National) Deals

Supplied By: Bright Associate Doctor Limited, 9 North Street, Manchester, M8 8RE