£8 instead of £39.99 for a six-piece rainbow knife set with stand from Bright Associate Doctor Limited – save 78%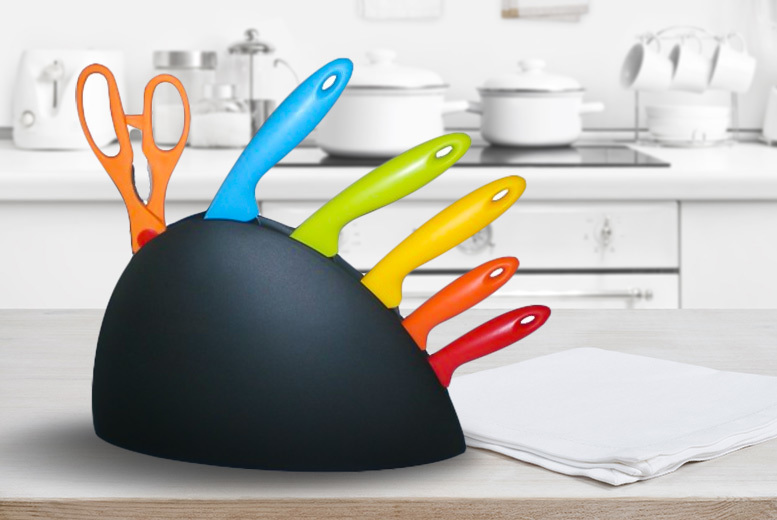 6pc Rainbow Knife Set with Stand
Get a 6pc rainbow knife set with stand. With non-stick coating for a smooth cut. And ergonomic handles for a string grip. In a range of bright colours! Includes a chef knife, bread knife, slicer knife, utility knife, paring knife and scissors. Great for a new kitchen!
Store Price: £ 39.99
Offer Price: £ 8.99😊
Valid from: 2019/01/05 Valid to: 2019/07/18
Latest search terms: Latest Deals, Latest Deals from Bright Associate Doctor Limited, Cutlery Daily Deals,Best Cutlery Offers,Cutlery products online,  Latest National Deal Deals

Supplied By: Bright Associate Doctor Limited, 9 North Street, Manchester, M8 8RE