From £79.99 for a pan set from Nuvens De Fantasia Ida – save up to 60%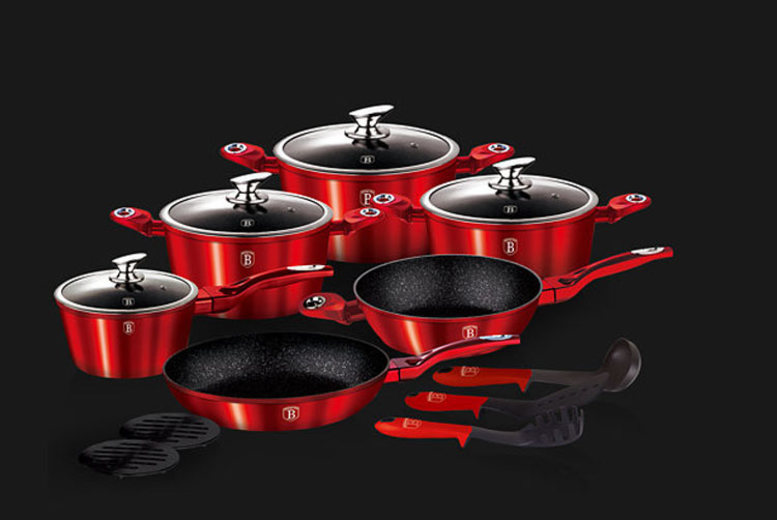 Berlinger Haus Metallic Burgundy Cookware – 10 or 15pc!
Get a set of Berlinger Haus cookware! Including pots, pans and utensils. Stylish burgundy metallic finish. User-friendly ergonomic handles. Dishwasher safe and easy-clean stainless steel. Choose between 10 and 15pc!
Store Price: £ 199.00
Offer Price: £ 79.99😊
Valid from: 2019/01/16 Valid to: 2019/04/12
Latest search terms: Latest Deals, Latest Deals from nuvens de fantasia lda, Cookware & Utensils Daily Deals,Best Cookware & Utensils Offers,Cookware & Utensils products online,  Latest National Deal Deals

Supplied By: nuvens de fantasia lda, Rua Saramago, zona industrial nucleo, Carregado, N11SD