Expired
From £79 instead of £94.01 (from Noah's Box) for a kitchen starter box – choose from three sizes and save up to 16%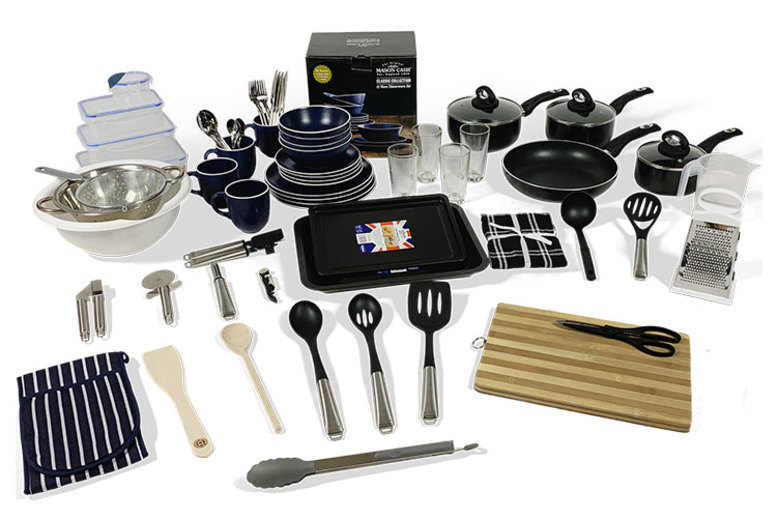 Kitchen Starter Boxes – Up to 70+ Pieces!
From £79 instead of £94.01 (from Noah's Box) for a kitchen starter box – choose from three sizes and save up to 16%
Get a kitchen starter box! Comes with all the household essentials. Including crockery, cutlery, non-stick cookware and more! Choose from three sizes (see below for more details). Perfect for moving home, expats or students!
Store Price: £ 94.01
Offer Price: £ 79.00😊
Valid from: 2019/04/04 Valid to: 2019/05/05
Latest search terms: #4utodaycom,Noah's Box,Latest National Deal, Special 1 (National) Deals,Latest Deals from Noah's Box,Cookware & Utensils Daily Deals,Best Cookware & Utensils Offers,Cookware & Utensils products online,Best National Deal, Special 1 (National) Deals, Deals in National Deal, Special 1 (National),Great Deals from Noah's Box,Noah's BoxOffers,Noah's BoxOffers,Cookware & Utensils Daily Deals Today,Looking for Cookware & Utensils deals,Looking for Cookware & Utensils offers,Offers by Noah's Box,offers,Deals from Noah's Box,Looking for Cookware & Utensils deals,Why pay more for Cookware & Utensils

Supplied By: Noah's Box, 451-453 Holloway Road, London, N7 6NZ